Elena Krasnova
Brussels, Belgium
Guide to Belgium and Luxembourg. She loves to show and tell, to visit the hottest places with her guests, to taste and surprise. Certified Chocolatier (yes, these are those insidious people who, even in their dreams, think about how to surprise you with new tastes of chocolates).
Elena says: "The works of Amos Nir - "House among the trees" and "Tree above the water" will inspire me to new changes in my life.
A house among the trees and a tree above the water are definitely urgently needed.
I ask the universe to hear me.
The project itself - the Silver Age Art Museum - touches to the very heart.
The works of hitherto unknown people are scattered all over the world, begin to live a new life and delight those who received work for life-long storage.
Many thanks to the artist's widow Mrs. Nira Nir for the works provided, to the Museum - for communication, logistics and for the idea itself".
1924 - 2014, Kefar Sava, Israel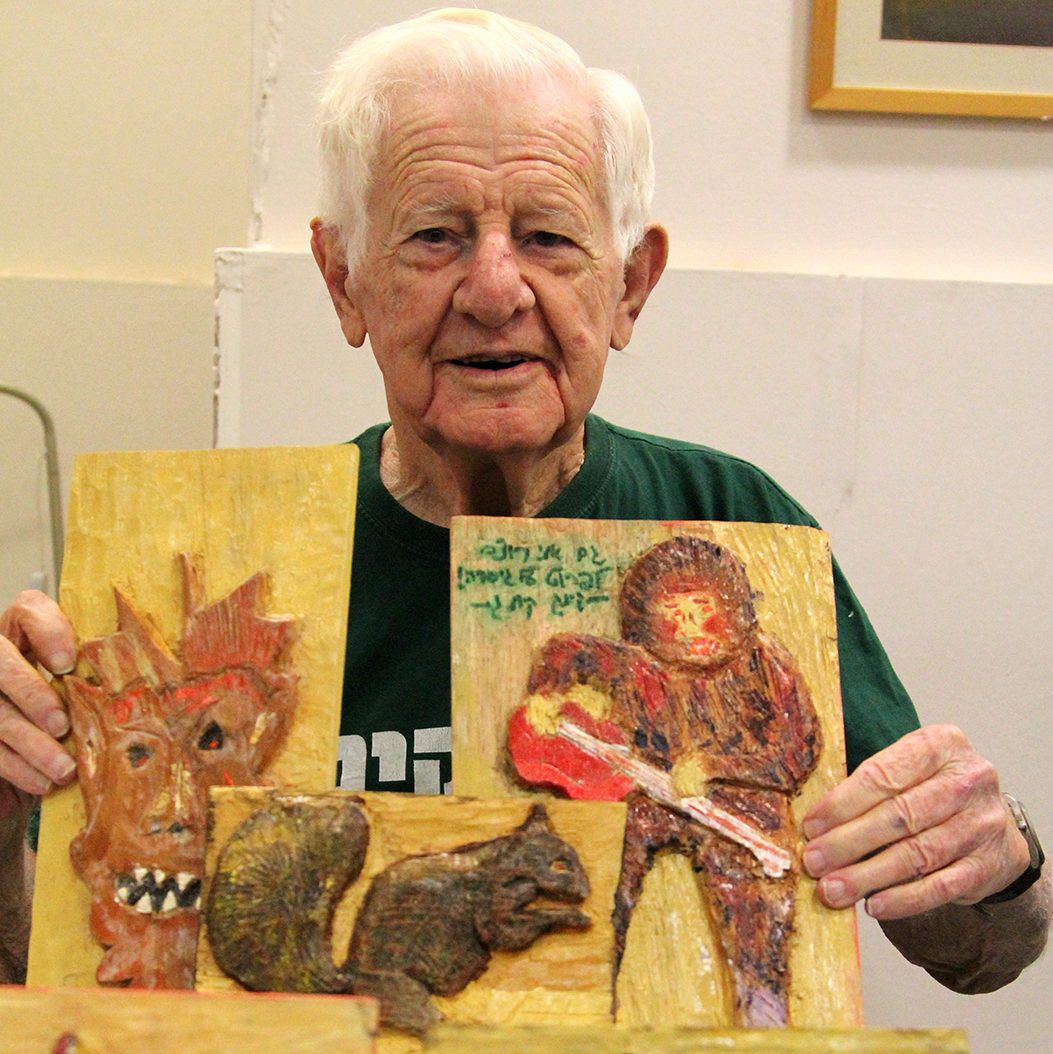 Dr. Nir painted and carved wood at home on his own almost to the end in 2014. His widow has more than 100 works left, which she wants to donate to our Museum. The only thing is very important for her to know who will keep her husband's works, and we promised her that. Some of his works are already on display in Moscow, Berlin, Toronto, Brussels. Follow us.