Judit Tsamit
1929 - 2020, Leipzig, Germany — Kefar Sava, Israel
She was doing wood carving in a workshop of a nursing home in Kefar Sava for ten years.
— My last name is Zamit, — Yehudit told me.
— What a name. It means "slave" in Hebrew, doesn't it?
— Yes, something like that. Actually, it's my husband's last name. And my maiden name is Munstock. My parents were from Germany. In 1948, in the army, one kid shouted to me all summer: "Muuun!" — And I would answer: "Stock!" ("Shut up" in Hebrew). Probably, he would have become my husband if he had not try to save another fellow in the battle for Jerusalem. They both died then.
My husband was also a good man. Sadly, he was never able to recover from the concentration camp. It was hard for me to live with him. Do you know that there were eleven prisoners of Buchenwald, who survived and then organized a kibbutz near Tel Aviv after the war, and they called it "Buchenwald"? It was easier for them to live together. The kibbutz still exists, although the name was changed to "Netzer Sereni". My husband was an accountant and I helped him. Then I worked with difficult children. I don't remember what it was called, some club.
When our only 22-year-old son drowned in the Gulf of Haifa in 1975 (or 1976, I don't remember already), I worked in a store. There was a vegetable shop nearby. An Arab greengrocer brought me four cucumbers and took no money. He felt sorry for me. These four cucumbers I will remember till death.
I still have a wonderful daughter. Since then, my life has changed and became completely different. I took up reiki and have reached the second level by now. I would go to another city for special courses. I finally settled here, in a nursing home, with my husband. He had a bad temper. But I have always been silent for the sake of the children. Only two years after his death I felt free from his influence. When we moved here, I became friends with a woman. But a month later she died. Now I don't want to be friends with anyone here anymore. In the morning I talk to my son. I'm also on the phone with the Psychological Emergency Service. They cannot help me in any way, they can just listen. I call them every day. There is a social worker here, but I don't want to bother her. She doesn't know much about me.
I really love your Friday lessons. I never thought that I would be able to do wood carving. Although in childhood I helped my father with everything. I want to buy another board from you and make a present for my great-grandson. He should be born soon.
— Don't call the Psychological Emergency Service on Fridays. Just come here, to me.
— Thank you.
Tolyatti, Russia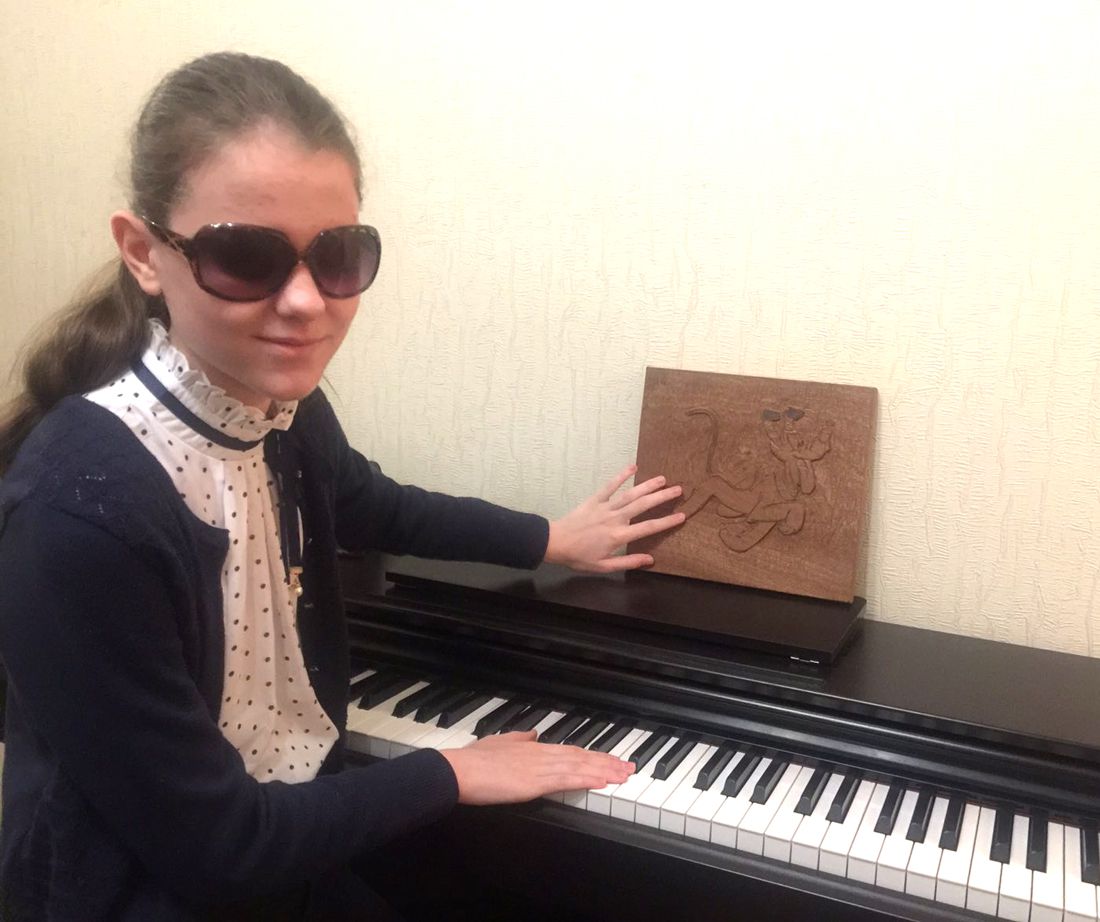 Pluto will live in the city of Togliatti, in the room of Nastya, Tatiana's daughter.