Dvora Steinfeld
Born 1924, Chernivtsi, then - Romania — Kefar Sava, Israel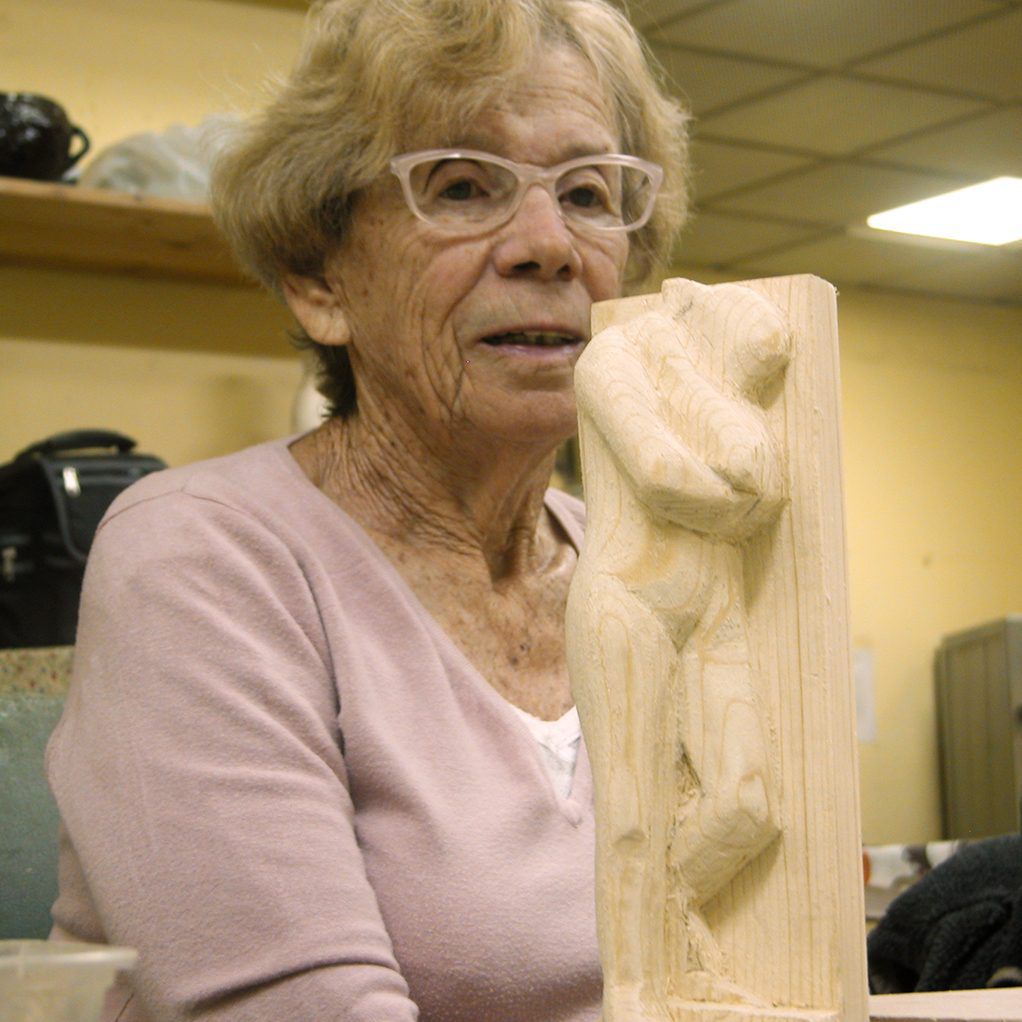 Dvora was a soulmate of Shmuel Axelrod, they both were born in 1924, and since the age of seven lived in the same neighbourhood and studied in Chernivtsi at the same school.
But when the Nazis came
their roads parted for a while
and when after the war Shmuel returned
from a refugee camp in Cyprus
he was already married to another girl.
But he used to call he every holiday
all these years while she was married
and he was married and then her husband died in 1998
and so did Shmuel's wife and since 2005 they come together
to my place and make wood carvings
- I always liked her - this is Shmuel.
- I didn't even know that he
courted me, those were
different times, says Dvora.