I go to liberate Jerusalem!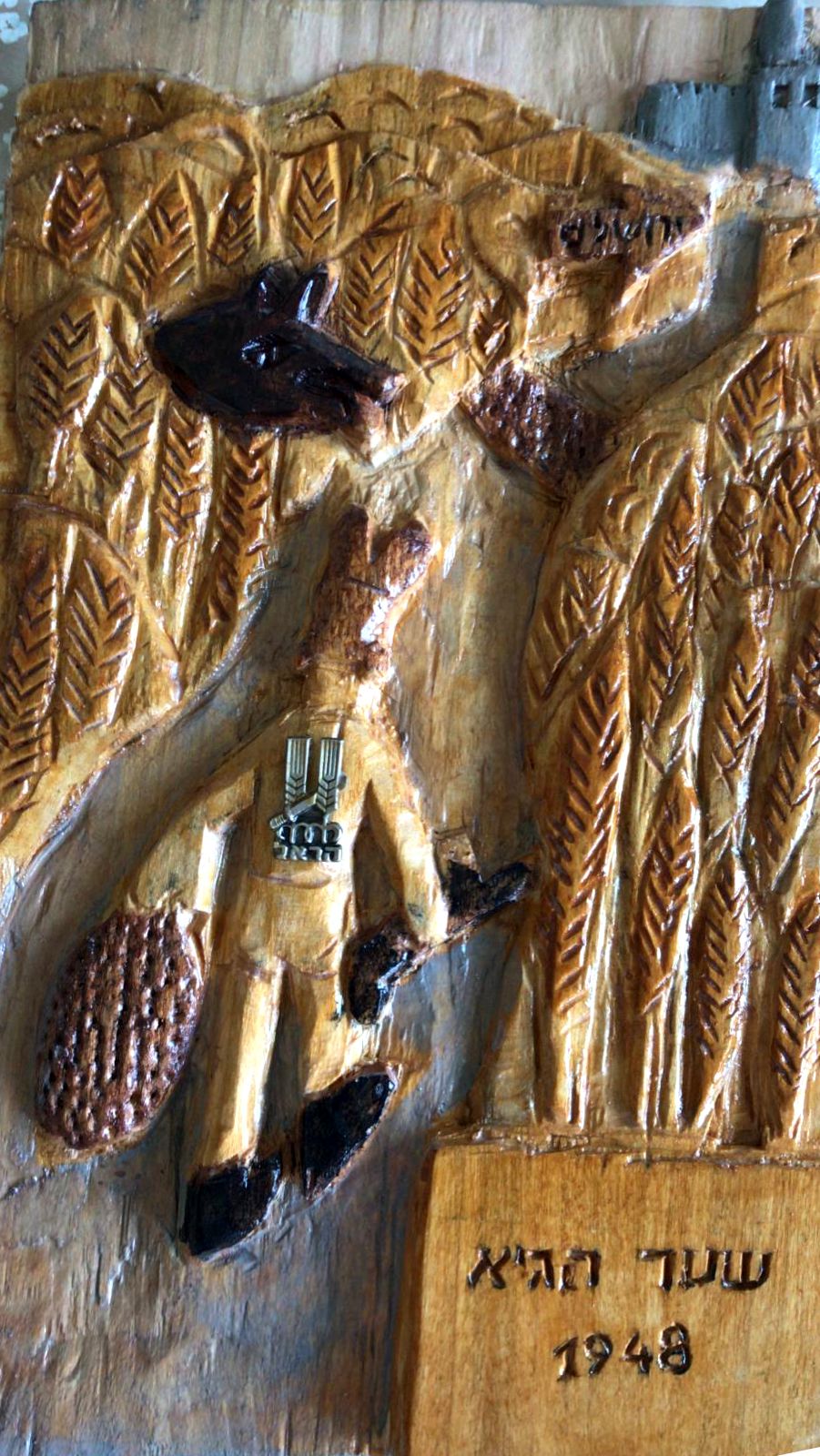 Wood relief , 2010s, Ramat Hasharon, Israel
Material: wood
Technique: painted relief
Inscriptions in Hebrew: "Shaar HaGai" in the bottom right corner, "Jerusalem" at the top left corner. The soldier has the sign of the regiment in which he serves, on his back. The relief is based on a humorous drawing from the Israeli War of Independence.
Kept by Author's family