Autobiographic Picture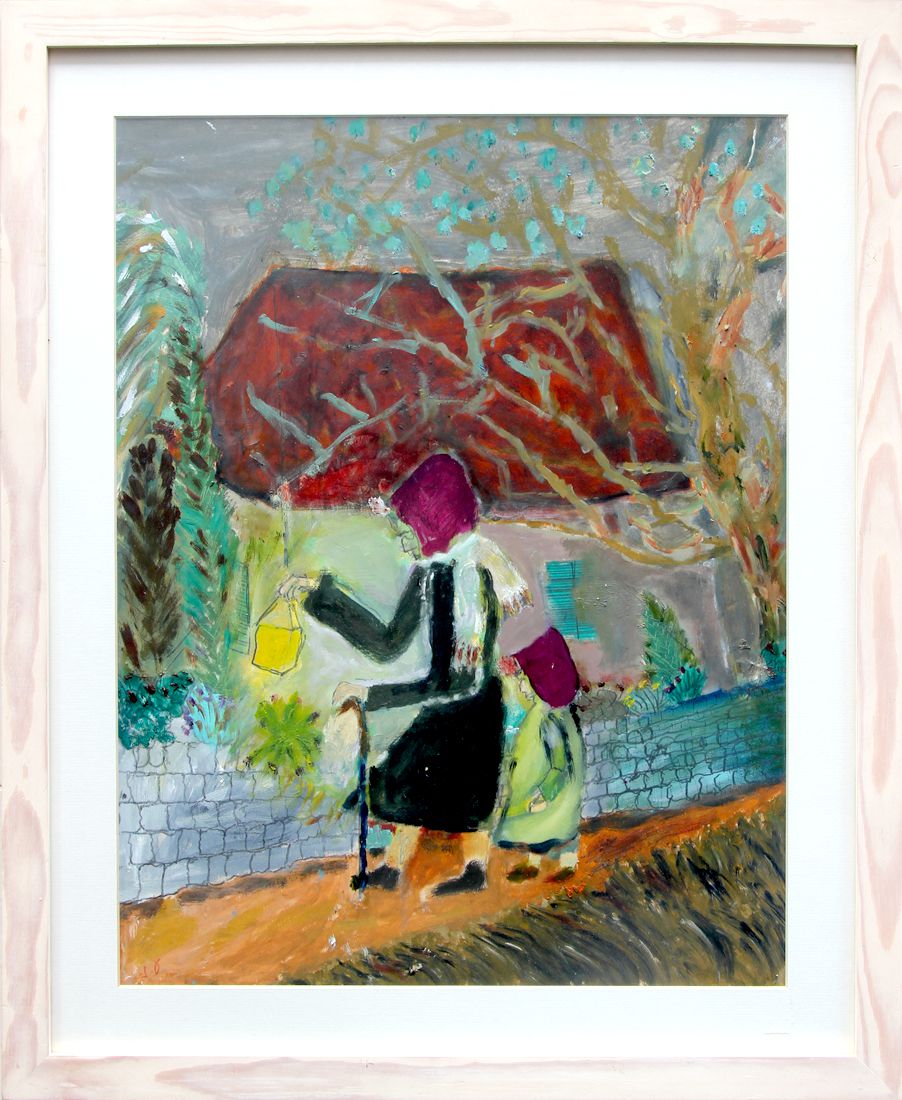 2010s, Kefar Sava, Israel
Paper, water colors, size without frame: 420x550 mm
The picture is based on the author's life, as the painter's widow told us. The boy following an old woman is the painter himself. The scene takes place in Jerusalem during 1930s. We felt it would not be comfortable to ask for more details.
By the way, we would like to mention that Amos's family is grateful to all the participants of the competitions and draws organized by the Museum.
For what a man needs after he passes away?
Literally, nothing.Thanks everyone.
Kept by Roman Gold